Please follow the step-by-step instructions below to access your Motley Fool Australia service.
Open a web browser i.e. Edge, Google Chrome (recommended), Safari, Firefox, Internet Explorer, etc.). In the web address bar (located near the top of your screen) type in www.fool.com.au and press the 'Enter' key. This will redirect you to The Motley Fool homepage.
In the top right-hand corner click on MEMBER LOGIN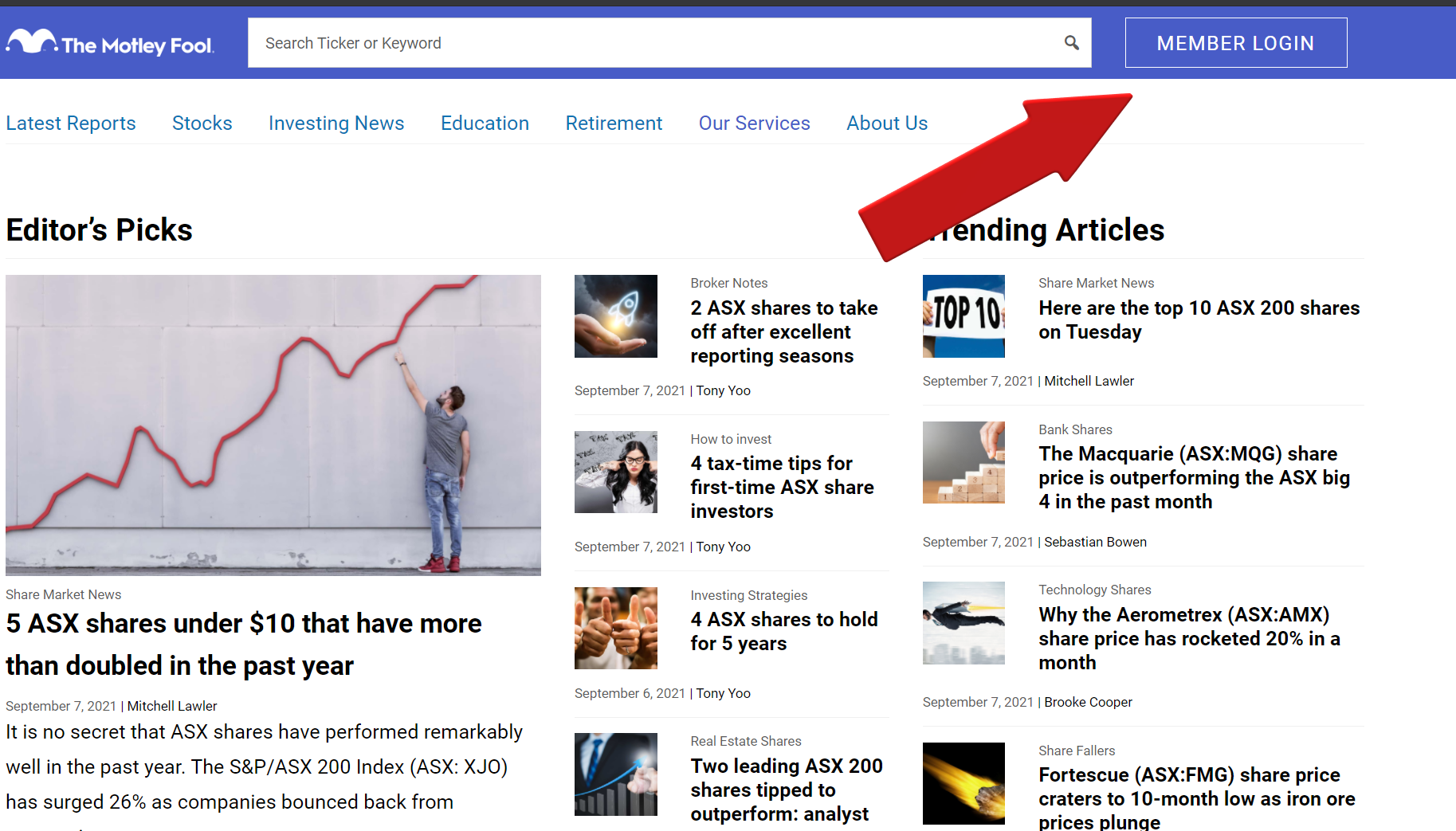 Then enter the username you selected at registration or your email address and your password and click log in.
Once you have logged in you'll be redirected to our homepage.
To access your member content please click OUR SERVICES at the top of the page and choose your subscribed service from the drop-down menu. You should now land on the member site for your service.

If you find that the 'Email/ Username' and 'Password' fields are denied, this means that one or the other is incorrect, or your password is not the password associated with your Motley Fool account.
If this happens please click here to reset your password.