* Please click here to reset your password.
* Once you click the link, the following screen will appear;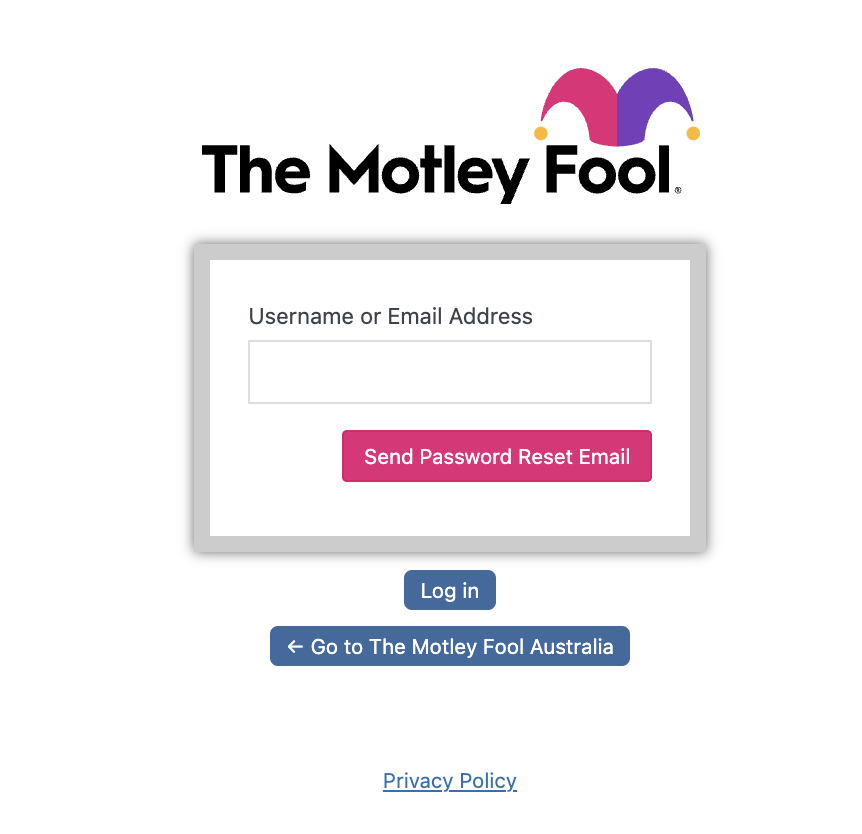 ​* Enter your subscription email address in the box and click 'Send Password Reset email'
* Please check your email for the password reset link (remember to check your junk and spam folders).
* The email will include a confirmation link. Selecting the link will redirect you to the following screen;
​
* Enter your new password and click the 'reset password' button.
* As stated on the screen, you may wish to write down the password as your internet browser may not offer you the opportunity to save it.
* If an incorrect password is already saved for The Motley Fool website you will need to delete the old pre-existing password from your saved website passwords.